professional & hand-drawn clipping path service Provider
Starting At $0.33 /per Image
Carefully hand-drawn clipping path service for crisp and clean photos. Put your Image on any background. Doesn't matter how complex your images are. our experts edit like a pro Quality Work.
Categories of Clipping Path Service
We have divided this particular service into 6 categories based on the complexity of the products in order to provide top-notch service. They use various clipping path approaches according to the category to get flawless results. See the categories listed with pricing below:
Basic clipping category of clipping path service. it involves creating a simple path around an object or subject with basic shapes and straight edges. It is the simplest and most straightforward like a bottle, box, wine glass, book, Packet, cup, mobile, ball, monitor etc. Once the path is created then the background can be removed.
Turnaround– For  Rush 12 Hours And Standard 24 Hours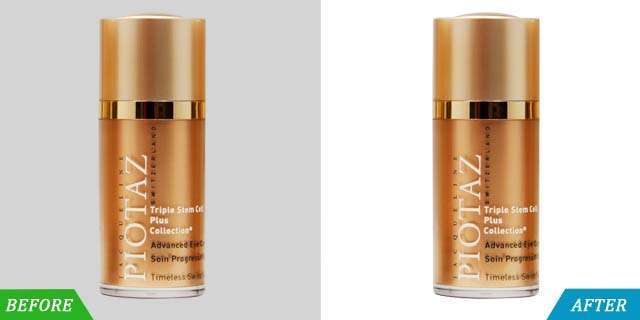 On straight, square, rectangular, round, and oval items simple clipping paths. Yet the presence of a hole is what distinguishes a simple clipping route from a basic one. Products like shirts, pants, watches, glasses, and rings appear with holes in simple clipping paths. So, it's totally easy to create clipping on it.
Turnaround– For  Rush 12 Hours And Standard 24 Hours 
Unlike simple clipping paths. medium clipping paths have multiple holes in the products. The items also display more anchor points. which indicates that there are more curves and twists. This category includes items like bracelets, shoes, trinkets, engine parts, sets of watches, etc.
Turnaround– For  Rush 12 Hours And Standard 24 Hours 
A complex clipping path like a hard object. where need to huge time to create clipping. As complicated clipping paths are employed with intricate designs and shapes. This method covers items like a necklace, chain, net, furry doll, chandelier, tree and huge tiny holes.
Turnaround– For  Rush 12 Hours And Standard 24 Hours 
While constructing multiple or numerous paths for an image. we use multiple clipping paths. The ability to outline patterns and edges gives clients the chance to make many photos of the same product using this way. For instance, if the model is sporting a shirt, pair of pants, hat, and shoes. we will make a different path for each of the accessories.
Turnaround– For  Rush 48 Hours And Standard 3 days
There are numerous images with countless anchor points and routes.  This is the precise situation where a highly sophisticated clipping route is used. A few examples include a bicycle, a motorbike, a car, a group of people, a collection of food items, a set of jewelry etc. Due to the enormous complexity of the good results.
Turnaround– For  Rush 3 days And Standard 5 days 
Get first three images edited for free image background remove.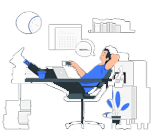 Categories Examples with Prices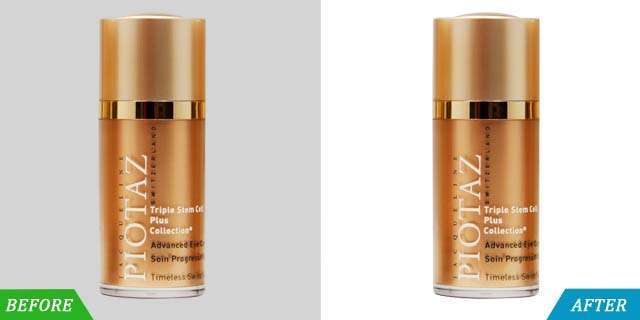 From $0.33 Cent Per/Image
From $0.45 Cent Per/Image
From $0.75 Cent Per/Image
5. Super Complex Category
From $3.50 Cent Per/Image
6. Extra Super Complex Category
From $7.50 Cent Per/Image
How to Cutout an Image Applying Clipping Path
your image will be edited by hand made clipping path.  However, we mostly employ clipping paths and image masking, drawing on the expert hand of our background removal specialists. Let's begin with some of the procedures we use.
Using Hand-Drawing Photoshop Pen tool
In order to eliminate the background from an image. clipping path technique here generally used to clipping path company. Using Photoshop's pen tool for cut out an image throughout the clipping path process to produce a flawless result. Our skilled photo editors first outline a path around a subject's edge. The image background is eliminated after the path sketching is finished to leaving only the topic in the frame. Clipping path is typically used on images of things with sharp smooth edges such as mannequins, chairs, and tables. We divide this up into many portions based on product difficulty in order to provide a better result. There are several clipping path services but none of them can compare to us. So, you could rely on us.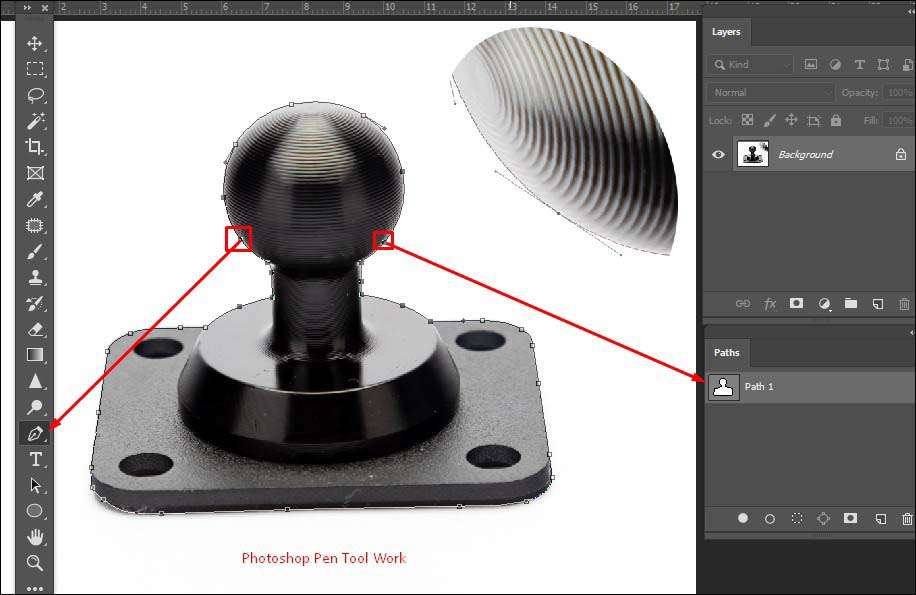 Advanced and simple clipping service
Have you ever used visuals to turn a prospect into a customer? You will start to have a significant impact on customer conversion today. Here's how: we are cutoutpix teams a well-known supplier of product clipping path services in the UK, the US, Canada and other countries. offering photo editing services that are high-end clean and simple to understand. cutoutpix serves a crucial function as a post-production processing company globally. while you are busy running your own business. We can provide you with an expert clipping path if you're the one in need of it.
Understanding about clipping path Service
What is clipping path service?
Clipping path like a photo editing technique used to remove the background of an image. or to separate the subject of an image from background. This done by creating a closed path or shape around the subject of the image using a vector path. or the pen tool in an image editing software such as Adobe Photoshop. The resulting path is then used to mask out the subject of the image from background to leaving Background. and isolated image that can be used in a variety of ways. where it is important to present products or subjects with a clean transparent background. Clipping path service providers use specialized image editing software. and skilled graphic designers to create precise and detailed paths around subjects. This service can be outsourced to third-party companies or freelance designers. and is often used by e-commerce businesses, photographers, graphic designers, and marketing agencies.
Difference of between clipping path and image masking
Clipping path and masking are both image editing techniques used to isolate the subject of an image from its background. but there are some key differences between them. Clipping path involves drawing a vector path or shape around the subject of an image to create a selection or mask. This path typically used to remove the background of an image. or to isolate the subject for use in other applications. Masking on the other hand involves creating a layer mask to selectively hide or reveal parts of an image. While both clipping path and masking are used for image isolation. clipping path typically used for simpler shapes and objects while masking is more versatile. and can be used for more complex objects or shapes. Additionally, masking is more flexible than clipping path allowing for more precise. and nuanced control over which parts of an image are visible.
Difference between Clipping Path and Deep-etching-
Clipping path and deep-etching are both image editing techniques used to isolate objects. or subjects from their background. However, there are some differences between the two techniques:
Definition: Clipping path technique of creating a vector path around the object. or subject that needs to be separated and then removing the background. Deep-etching on the other hand involves manually selecting and removing the background of an image using tools such as the Pen tool or the Magic Wand tool.

Precision: Clipping path precise technique that creates a clean and accurate path around the object. or subject while deep etching requires a greater degree of skill. and attention to detail to ensure that all the edges of the object or subject are accurately selected and isolated.

Complexity: Clipping path simpler technique that is most suitable for images with simple objects. or subjects that have a clear boundary between the foreground and the background. Deep etching on the other hand is a more complex technique that is better suited for images with complex objects. or subjects that have a lot of intricate details such as hair or fur.

Time and Cost: Clipping path generally quicker. and less expensive than deep-etching, as it requires less time and skill to complete. Deep etching on the other hand can be more time-consuming and expensive. as it requires a higher degree of skill and attention to detail.
Overall, both clipping path and deep etching are useful techniques for isolating objects. or subjects from their background but the choice between the two depends on the complexity of the image. and the level of precision required.
Advantages of Clipping Path
Cutting path services extensively utilized all over the world in the era of graphic design and photo editing. This service is of exceptional value for enhancing a photograph. It can chop a picture to fit the designer's needs. In addition, background removal from images is done using it. The future trends in digital imaging and picture processing have greatly contributed to raising the resolution of the photos. The scope for photographers and graphic designers has increased as a result of the most current breakthrough in the field of digital images. The quality of the photographs is improved by backdrop elimination, proper color correction, background selection, stacking, and scaling.
Advanced Clipping Path Service for Furniture Photo
Advanced Clipping Path Service for Jewelry Photo
Advanced Clipping Path Service for Bottles Photo
Benefits of Clipping Path Services for Companies
Images are the most effective approach to understanding a product's physical characteristics in the online world. Because customers cannot inspect genuine products before purchasing images plays a crucial role. Internet shoppers pay close attention to images. and can discern a product's appearance from them. Therefore, product images on online retailers need to be expertly adjusted. Regardless of whether the store is business-to-business or business-to-consumer the images should be perfect and of the highest quality.
Customers anticipate engaging images from photo studios. But occasionally a poor background might ruin the overall appearance of the picture. When this happens. Photo studios can use image clipping path services to add an appropriate background to the picture. If the studio specializes in product photography where the background is constantly a key consideration. it becomes absolutely necessary.
The primary requirement of modeling agencies is the usage of eye-catching and innovative photos. Some agencies require clipped photographs in order to create a model's portfolio. For picture-clipping path services. they collaborate with the top image editing firm and create incredibly eye-catching portfolios.
Images that
required 
for 
clothing 
producers 
to 
print 
on 
their 
products. 
Also, 
the 
image 
of 
clothing 
with 
a 
model 
wearing.
it 
is 
very 
popular 
in 
today's 
society. 
So, 
to 
meet 
their 
objectives
these 
producers 
work 
mostly 
with 
photo 
editing 
service 
providers.
To 
promote 
a 
wide 
range 
of 
projects 
or 
properties.
real 
estate 
companies 
need 
photos 
that 
are 
clear 
and 
of 
the 
highest 
caliber. 
These 
services 
are 
typically 
necessary 
for 
photos 
used 
in 
print 
advertisements
and 
internet 
websites. 
Several 
picture 
editing 
companies 
have 
been 
forced 
to 
focus 
on 
this 
market 
sector 
as 
a 
result 
of 
the 
enormous 
demand 
for 
high-quality 
images.
✋ Hold On! Try it for free. No Registration Required.
Simply upload your photo to see what our clipping path services can do and get the results within 30 minutes or less.